From Concrete Borders to Sidewalks, Cojalac Delivers
Our civil construction expertise focuses on 4 key municipal project components. In fact, we specialize in street curbs, bordering roadways and creating vast surfaces of concrete sidewalks across the greater Montreal region. Learn about concrete borders, sidewalk construction, sewer canalization and water distribution infrastructures projects we handle on an ongoing basis…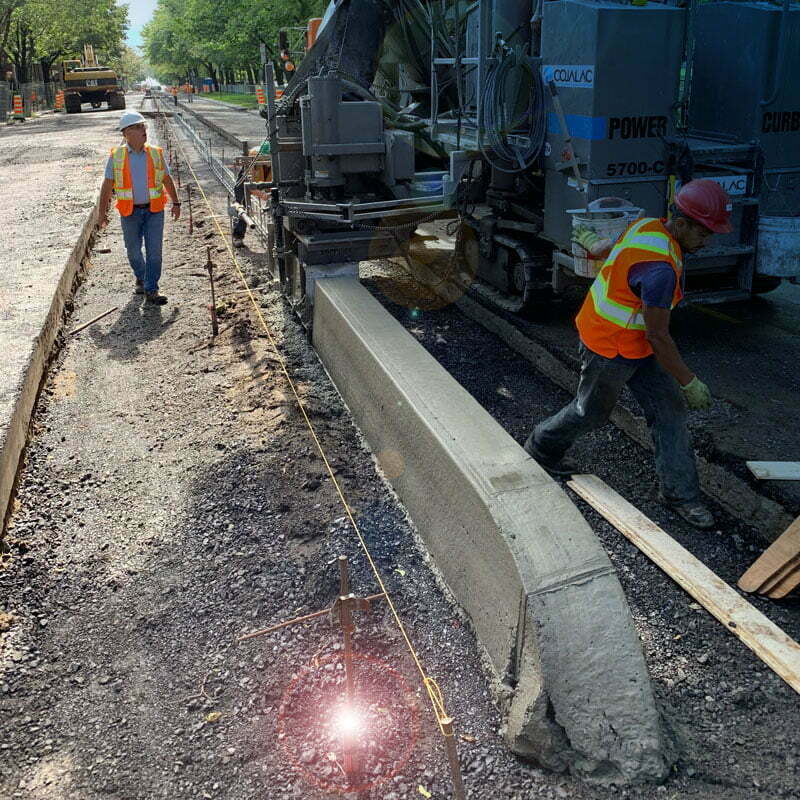 Sewer Replacement, Waste Water Management
Cojalac has extensive civil engineering experience in the area of sewer conduits, waste water management and sewer canalization when it comes to municipal roadwork projects. From initial groundbreaking to project completion we understand what's at stake when working on urban streets. As these arteries are used by pedestrians and local car traffic, we always try to minimize the impact such undertakings create. Safety also is of utmost concern when it comes to roadway rehabilitation projects.
Aqueducts, Municipal Water Distribution
Whether it be existing system replacement or new aqueduct conduits, the Cojalac team is comprised of civil engineers, expert field foremen and experienced construction crews capable in every aspect of municipal water distribution. Cities, towns and Burroughs count on our vast civil construction expertise to get the job done. Need information on our services, please don't hesitate to get in touch with our team.
Concrete borders, street curbs, roadway infrastructure
Municipalities and private contractors around greater Montreal, the North Shore and Lanaudière count on Cojalac's extensive concrete expertise to complete roadway rehabilitation projects with concrete borders from start to finish. We pride ourselves on years of knowledge and experience in this field and have a great number of concrete border projects to show for. Get in touch with us to discuss your upcoming RFP or tender and further understand what Cojalac can do for you.
We Do Sidewalks… Long, Short, Narrow and Wide!
If you're looking for a concrete sidewalk contractor, look no further, Cojalac's years of experience in the field of civil concrete work has all of the knowledge and manpower to get your next concrete sidewalk project off the ground. Concrete sidewalks are a big part of our portfolio, get in touch with one of our estimators today!